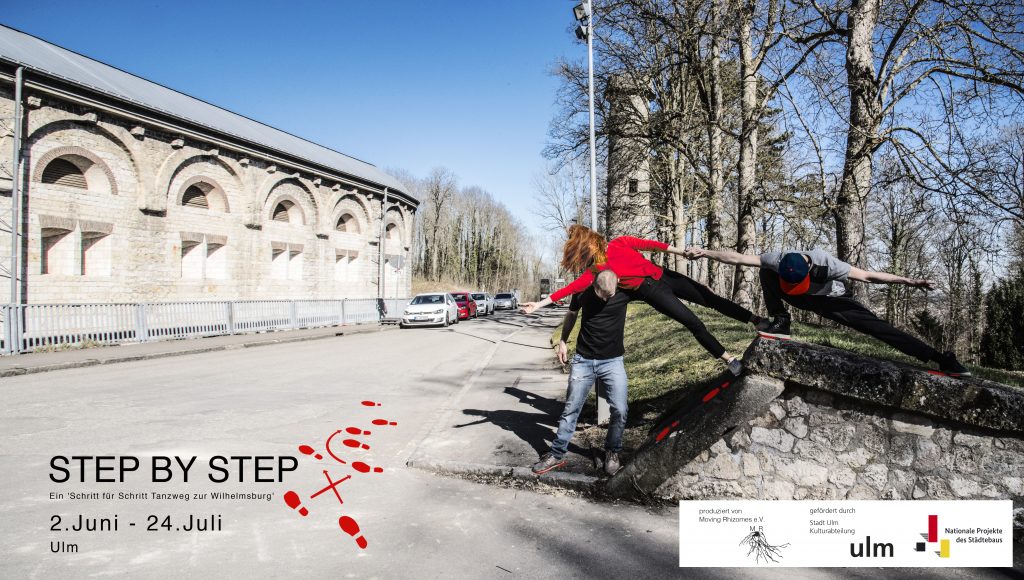 If you pass through the city center of Ulm city you will step on our STEP by STEP project.
It is a dancing path from Münsterplatz to the Wilhelmsburg. It is free for anyone to join. Our aim is to encourage citizens and visitors to 'take a dance' to the Wilhelmsburg, as an alternative to the car or public transport.
A 'Step by Step program' will offer the different activities where professionals and other collaborators will show their own interpretation of the path. There will also be open events where any citizen could join.
STEP BY STEP, is a project sponsored by the City of Ulm Cultural Department and by the Federal Ministry for the Environment, Nature Conservation, Construction and Nuclear Safety under the federal program "National Projects of Urban Development".
It is produced by Moving Rhizomes e.V. It is part of the OPEN SPACE project: Wilhelmsburg 2017.
Follow the event in case you want to receive the whole program.
https://www.facebook.com/events/447096802307301/